"This world, I am afraid, is designed for crashing bores." - Morrissey


Update (01/23/13): I noticed there are a lot of comments and questions on the internet about whether Morrissey is or isn't vegan. But in all those internet postings I never see a long ago quote when he said he was not vegan. Maybe he has changed since then, I'll have to do more research and maybe write an entire article on the subject, but for now, here is a bit from a radio interview with Morrissey on Modern Rock Live, August 17, 1997:

Caller, Kevin: I wanted to know if you're a vegan or just vegetarian.

MORRISSEY: Uh, what, am I a beginner vegetarian?

Host, Tom Calderon: No, a vegan I think he said.

MORRISSEY: No, I'm not vegan. I can't quite manage to be vegan because I like dairy products unfortunately.

Update (01/08/13): Got a new CD review for you!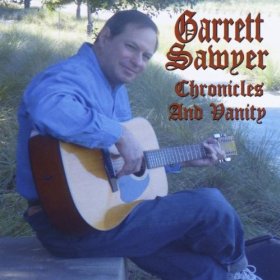 &nbsp Chronicles and Vanity – Garrett Sawyer
Orange County, California folk-rocker Garrett Sawyer covers songwriting topics such as church-going hypocrisy, limited opportunities, the guilt of youthful war killings, supernatural predators, loss of youthful freedom to wage-slavery, consequences of opportunism, foreclosure, independence from conformists, Alzheimer's disease, feeling overlooked, and the magic of collaboration on his third album, Chronicles and Vanity. While Sawyer released his previous effort, Anthem (where he dropped a warhead), way back in 2001, he still maintains his signature song-arranging style of synthesizer, guitar, throaty vocals, and unique lyrics poetically depicting the realities of a class-divided society. This time, however, he incorporates a band (Mama Hagglin) and adds a jazzy touch with the help of fellow doctor and musician, Harding Young. (M.D. Yes, Garrett Sawyer is the stage name of Dr. Gary Garshfield, M.D., a pathologist who graduated from UCLA and Yale University School of Medicine.) While sound recordings such as these and millions of others around the world are not likely to ever receive commercial airplay, I can still see a tune like "Seamless" (likening problems to conspiring entities) making a good samba for Dancing with the Stars ("Seamless, sewn watertight/ Guess who's the target tonight.")
Songs:
1. The Year of Nobody's Lord
2. High Clouds and Low Ceilings
3. One Falcon Down
4. Shadow of the Coyote
5. Boy Eternal
6. Come Back if You Can
7. Division Street
8. Neil Sends Regrets
9. Seamless
10. Lorelei
11. Sincerely Yours, Anonymous
12. Chronicles and Vanity
Contact information for this web page:
thrillracer, esq.
P.O. Box 722312
San Diego, CA 92172-2312
E-mail contact: thrillracer[at]netzero.net
Back Issues of Zines: If you're looking for a back issue of any of my awesome zines, contact me and I will look into it. I will consider trades or dollars.
the easy way #11. The last issue of my personal/music I published. Buy a copy for $2.
One of my back issues (I will have to find it to see which one) has a hilarious story about George Ryan, Jr. (RIP).
Also, back issues are still available for #6 (stories on psychos Asscan AKA Mike Ashley and Mereditz AKA Meredith Anders) and good news, have some back issues of #5 (articles on users and cowards and wussies.) These zines are old, so I guess you would call them "classic."
The Easy Way was my personal/music zine. Before that I published a cool Morrissey zine, The More You Abhor Me.
Check out ZineThug.com, a page of zine reviews by MR Parker. Check out the review of my zine and Amusing Yourself to Death. I used to do reviews for Zine Thug, but then Marc Parker posted online that I "flaked out," which wasn't true. He failed to communicate with me in a reasonable manner before sending zines. If he had, he would have known that I was too busy to read zines at that time.
Also check out Setting Sun, "the music and works of Andy N."
Also check out Didier's cool online underground review "blog" zine, the original sin!
Click here to read zine reviews and airplay documentations of thrill racer's demos.
I don't remember what Diskant is, but it was a link I had on this page years ago before I updated it.
Here's a link to Book Crossing, but I haven't logged on in a super long time. I guess I discovered that selling books on Amazon.com, if they are marketable, is a more valuable use of my time.
thrillracer's main page